Award-Winning Graphic Design
---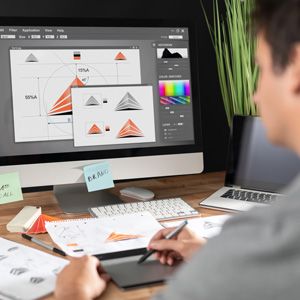 Prepress Services
OCP Custom Graphics Prepress Services include:
Complete Digital Graphic Design
Project Preflighting
Automated Imposition and Trapping
Calibrated Digital Colour Proofing
File Management and Archiving
Complete Design Services
OCP Custom Graphics offers complete graphic services, utilizing the very latest design & page layout applications and prepress software – including Adobe Creative Cloud and Heidelberg's Printready PDF Workflow – in both MAC and PC environments. An array of Apple workstations is supported by a powerful network of Dell, IBM and HP servers.
Full Service Solutions
Whether your looking for a simple logo design for your new company or a full promotional package to market your growing business, the graphics team at OCP Custom Graphics can help you get the look you're after. From design to file management and processing, OCP Custom Graphics Prepress Services has the resources to get your project on paper and beyond!
Prepress Expertise
Our art department is staffed by a team of talented and creative individuals with extensive backgrounds in prepress and digital graphic design. They are uniquely qualified to manage your project and advise you in all aspects of prepress production... and they're here to help.