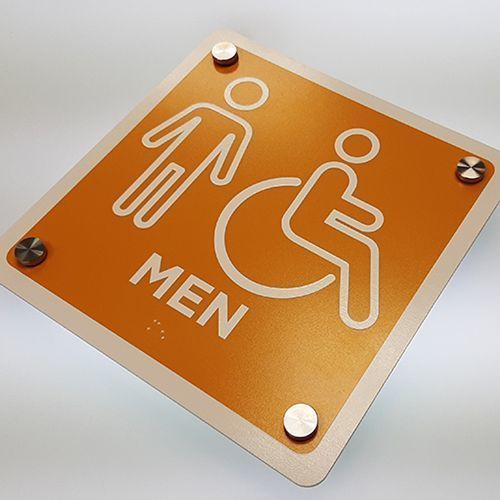 Accessible Signs
---
Braille and Tactile Signs
OCP Custom Graphics is pleased to offer Braille and tactile signs, compliant with the Canadians with Disabilities Act (CDA). We can help you create custom accessible signage that matches your brand and office or retail environment. Durable and attractive, our customized signs are available in a variety of materials and styles, featuring Grade II Braille, and raised text and graphics which adhere to CDA requirements.
OCP Custom Graphics offers a range of accessible sign options, including:
Grade II Braille
Tactile (Raised) Graphics
Wayfinding Signs
Facilities Signs
General Information Signs
Custom Design & Installation
Accessible signs ensure that everyone – with or without disabilities – can safely navigate your business or public space. OCP Custom Graphics can help you create and install compliant signage that matches your brand.